We prevent and treat diseases
No one should suffer and die from a preventable disease, but it happens every day in the poorest parts of the world.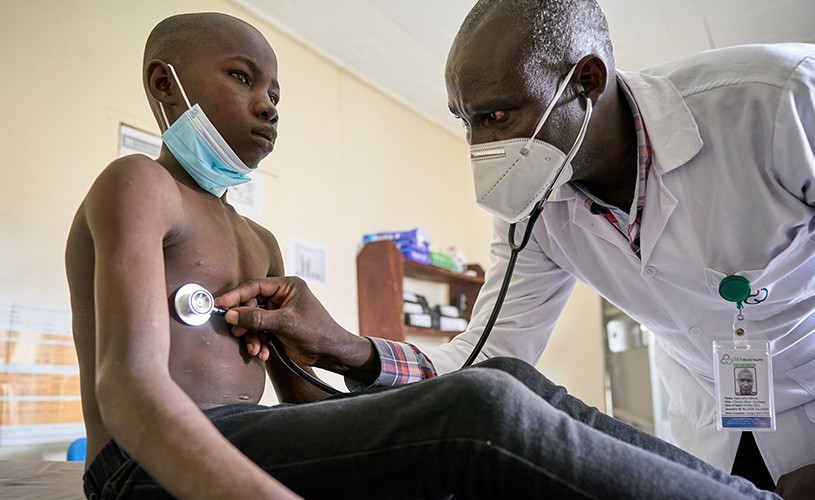 Our commitment to fighting disease includes prevention activities such as vaccination, education and treatment for a wide variety of preventable diseases, from measles and malaria to Ebola and COVID-19.
COVID-19
We're leveraging every ounce of our experience to get care to people living in the hardest-to-reach places. We help the most vulnerable protect themselves from infection and access vaccines and treatment. And we are getting health workers what they need to stay safe.
Malaria
In the past decade, we've distributed more than 7.5 million nets and provided preventive care for 1.6 million pregnant women across sub-Saharan Africa.
HIV and AIDS
Throughout the past five years, we've supported testing of more than 1 million people, provided ongoing treatment to more than 38,000 people living with HIV and helped achieve an 897% suppression rate across 42 clinics in Nairobi, Kenya's poorest area.
Ebola
Since the 1990s, we've helped to contain nearly a dozen Ebola outbreaks, primarily in the Democratic Republic of Congo. When the largest outbreak in DRC's history emerged in 2018, we were one of the few teams able to provide an immediate response that reached deep into the highest-risk communities.
Tropical diseases
We're a global leader in the control and elimination of neglected tropical diseases. After years of coordination, we are approaching the finish line of eliminating lymphatic filariasis in both Haiti and Tanzania — treating tens of millions of people each year.
You make this work possible
Every vaccine given ... every baby delivered safely ... every life saved ... is because of your generosity.
FOLLOW THE PROGRESS WE MAKE TOGETHER
Sign up for our emails